A New Approach To Healthcare
At Sermon Chiropractic, we address the cause of your pain, not just the symptom. We believe that education is a big part of your success. Call today!
Chiropractor Idaho Falls ID
Welcome to Sermon Chiropractic located in Idaho Falls. Our Idaho Falls chiropractors do our best to address your health concerns by actually listening to what you have to say. We do our best to educate and inform our patients so they can make decisions that will most benefit them. We also strive to stay up to date with the most comprehensive treatment styles and techniques.
Welcome to Sermon Chiropractic
As an Idaho Falls chiropractor, we do our best to stand out as the premier provider in the area. We strive to stay up to date with the most comprehensive treatment styles and techniques. We have great success with many different conditions in our office, and we believe that a properly functioning nervous system allows the body to heal itself naturally. Our office treats conditions from neck pain, low back pain, headaches, vertigo, joint pain, carpal tunnel, and so much more.
HOW CAN CHIROPRACTIC CARE HELP YOU?
Many people dismiss chiropractic as being something only for back pain, but chiropractic treatment can be used to treat a wide variety of physical issues, such as migraines and headaches, chronic pain, carpal tunnel, pain due to injury or muscle strain, and much more. 
How Our Chiropractic Clinic May Help...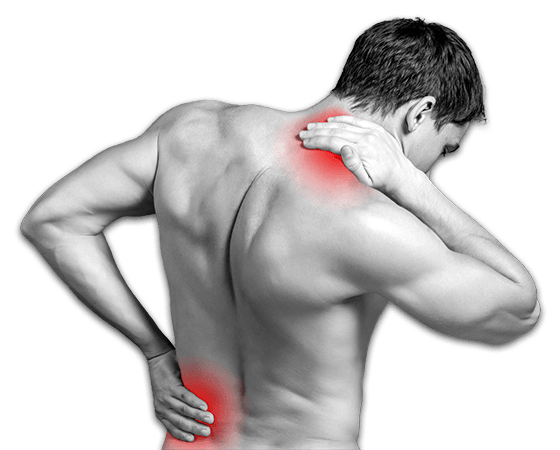 Common Misconceptions about Chiropractic Care

Many people are scared to see a chiropractor because they are afraid it will be painful or that they might get hurt. Both of those are misconceptions. We strive to provide gentle care in our office and there are many techniques that allow us to tailor our techniques to fit each individual. The risks of getting injured by a chiropractor are far less than people might think. We would love to discuss this in further detail if questions arise.

We are confident we can help you with your healthcare needs. Please don't hesitate to make an appointment to see if chiropractic is right for you!

What Kind of Training Does a Chiropractor Have?

Chiropractic doctors go through a minimum of four years of schooling at a chiropractic college, generally preceded by an undergraduate degree in the basic sciences or several years of experience in a prior relevant health care field.

Students of chiropractic care must spend a minimum of at least 4,200 hours with their teacher, and a minimum of 1,000 hours of fully supervised clinical training with an instructor as they learn the appropriate diagnosis and treatment techniques to help heal your body and restore it to its natural, fully functioning state.

At Sermon Chiropractic our chiropractic team is ready to meet with you to discuss your needs. We will help to design a program that is right for you. We look forward to meeting you.
TRUSTED CHIROPRACTOR: READ OUR REVIEWS